RED U-2 X-FACTOR 387X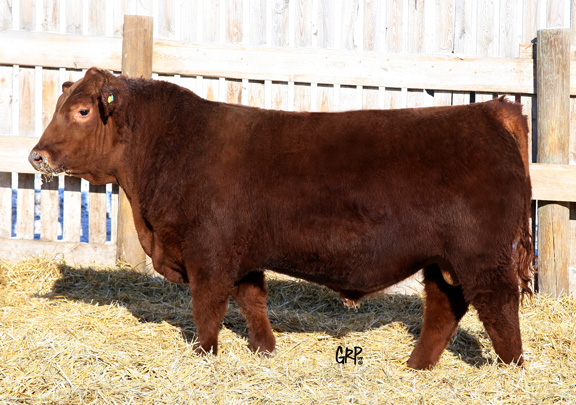 Sons from RED U-2 will sell in the 2014 Northern Alliance Bull Sale. Daughters are for sale by private treaty off the farm.
DOB: Febraury 10, 2010
Tattoo: DUA 387X
Registration Number: 1548533
Pedigree
RED FLYING K DYNAMO 22F 846644
RED FLYING K DYNAMO 67K 1007354
RED FLYING K BARONNESS 72G 881799
Sire: RED U-2 DYNAMO 7021T 1373861
RED LCC MAJOR LEAGUE A502M 1182273 OSF MAF
RED U-2 ANEXA 549R 1283547
RED U-2 ANEXA 368N 1152658
Animal: RED U-2 X-FACTOR 387X 1548533
RED SOUTH VIEW NO EQUAL 28H 917962
RED SVR MULTIPLIER 26M 1109916
RED SOUTH VIEW LADY RAB 10G 885707
Dam: U-2 GIRL 4024P 1218869 (RC)
PAX JUMANGI 21'99 988146
MWC RUBY 147L 1078686
GEIS RUBY 124'95 834613
To inquire about semen contact us.